What is Fun2Stitch?
Fun2Stitch is a company owned by JDR-BE. It came about because the Punchneedle portion of the JDR-BE website became to large. Customers were getting lost in the large site (1900 + web pages). We decided to separate the two - Brazilian Embroidery sites. This one for just JDR Designs and all of the most important necessities for stitching them. But we wanted our customers to be able to shop at both sites. We have created a "jump" link on most pages to http://www.jdr-be.com. Then we have also created a link back to the fun2stitch site. I hope this does help and does not create too much confusion.
Cheryl Schuler aka Sunshine of Hunter, North Dakota.
In 1998 a machine quilting shop owner went to a class on Brazilian Embroidery and an addict was formed. Sunshine started a small retail BE shop, Brazilian Elegance, to help supply her addiction. Demonstrating, hosting stitching groups, teaching and designing began. In 1999 Brazilian Elegance and JDR Brazilian Embroidery became JDR Brazilian Elegance.
In January of 2000 Sunshine developed the web site: www.jdr-be.com to bring Brazilian Embroidery to the world. In 2005 she began providing the Punchneedle. (The punchneedle is only available on the JDR-BE site)

Sunshine, for JDR, develops her own designs and purchases other designs and copyrights them for JDR-BE. Sunshine writes/re-writes all of the directions and draws all of the graphics for those designs – putting "Sunshine" in every design. Sunshine does all the web work, promotion, advertising and marketing of all JDR's products.
Sunshine joined the BDEIG in 1999 and became extremely involved in 2001 when she was elected to the position of Seminar Chairman Elect. She was the Seminar Chairman for the seminar that was held in June 2003. Two years of intensive work resulted in a seminar to be proud of!
She was the "Past Seminar Chairman" and was a member of the seminar committee for the 2004 seminar.
Sunshine had voluntarily developed and maintained the official Brazilian Dimensional Embroidery International Guild's Web site until April of 2006. She works hard at promoting Brazilian Embroidery and the BDEIG!
Several years ago, Wrapped In Stitches and two other small companies were purchased and JDR expanded – exploded! A few years ago, Sunshine purchased another company and will be re-introducing 35 wonderful designs that have been "missing" for several years.
JDR-BE now not only produces and sells it's own designs but most other designers patterns too! 60 new designs are expected to be on the market in the near future
Cheryl Sunshine Schuler wrote "Sunshine's Treasures, Book 1".

Sunshine has also written a How to do Brazilian Embroidery book called "Brazilian Embroidery 101", a BE Instructional Manual. She is currently working on "Sunshine's Treasures, Book 2".
In 2010, Sunshine wrote Sunshine's Fantasy World". A great book with lots of bugs, butterflies, critters and traceable bouquets to stitch for fun.

Sunshine also has bad eyesight and tends to not have her glasses on when she needs them......so she makes everything in her directions and the web site so she can see them. BIG!
She has been certified to teach Brazilian Embroidery.

She has successfully completed a Canadian-American Instructors Course and is qualified to teach Brazilian Embroidery.
Sunshine and Larry work and live in a schoolhouse.
They have a fabulous son, Jonathan, attending NDSU and will soon be starting his masters program, two married daughters (Tina & Lisa), and three grandbabies (Jordan, Reece and Lance) and two wonderful son-in laws (Pete and Ryan). (See where some of the pattern names come from?)

Now how exactly did the "Sunshine" come about? Larry met Cheryl 30 + years ago. Larry called Cheryl "Sunshine" from the very first date.
Sunshine loves to garden when she has a spare moment.
Sunshine has two puppies - Daisy & Stewie.
Sunshine loves hearing from you about your stitching projects.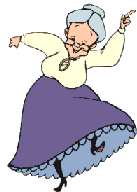 And .............she kicks up her heels in joy when she hears about a brand new stitcher!
(¯`v´¯)
`*.¸.*´
¸.•´¸.•*¨) ¸.•*¨)
¸.•´ (¸.•´ .•´ ¸¸.•¨¯`•
"Keep your face to the sunshine and you cannot see the shadow. It's what sunflowers do."
by Helen Keller
---